SEE WHAT THE EV BUZZ IS ABOUT
Lincoln Electric System, with support from the Nebraska Environmental Trust, capped off LES' Sustainable Living Week on July 24 with Nebraska's first EV Ride + Drive event at Lincoln's Haymarket Park.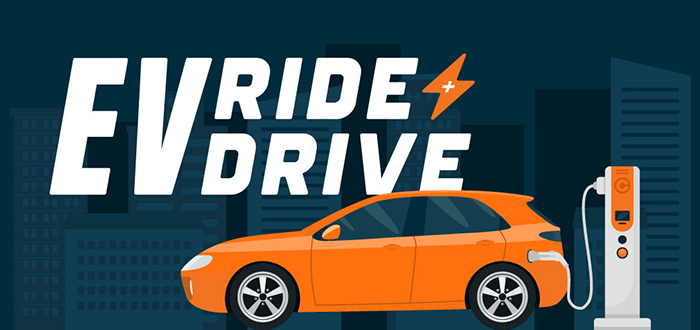 EV-rything you want to know about EVs
LES' EV Ride + Drive event July 24, 2021, offered up a full day for EV education!
Eventgoers took EVs for a spin and learned about purchasing and owning a plug-in vehicle from local EV owners and dealers.
EV enthusiast and subject matter expert, Dr. Don Cox, adjunct professor, UNL College of Engineering, presented "EVerything about EVs."
Visitors stopped by event partner booths to see HVCcycle's EV motorcycles and Speedy Pete's E-BIKES, and to learn about UNL's green efforts from the College of Engineering – Aerospace Club.
EdITH, LES' Educational Interactive Tiny House, opened her doors for attendees to drop by and get tips on conserving energy in their homes. And, LES' high-voltage demos showed how important it is to be safe around electricity.
LES passenger fleet (hybrids, plug-in hybrids, all-electric)
Median EV range for 2020 model year